My approach to help couples is rooted in psychoanalytic theory and techniques to facilitate an in-depth work with couples. According to psychoanalysis, at least some portion of the interactions between the partners is derived from unconscious motives of each individual partner and the shared unconscious of the couple. Therefore, in couple therapy the focus of the treatment is the relationship between the partners. Psychoanalytic therapy provides a reliable, structured, bounded setting within which the conflictual affections can emerge and be understood without judgment.
I have started a training in Bowen Family System at The Bowen Center as an approach to use in the therapeutic treatment of couples as well as families.
About the Psychologist Fabíola Neto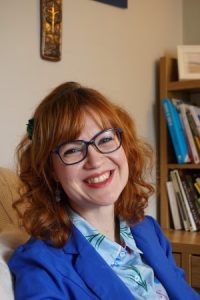 Dr Fabiola Neto is a clinical psychologist and psychoanalyst. She holds PhD in Psychology from University College Dublin (UCD) of the Department of Child and Adolescent Psychiatry, UCD School of Medicine, in collaboration with UCD School of Psychology. Fabiola is also an academic researcher and is currently a Psychology lecturer in St Nicholas Montessori College in Dublin.
© Copyright 2018 – Fabiola Neto