Doctoral research degree (PhD) in Psychology from University College Dublin (UCD). PhD research on ADHD assessment and treatment conducted from September 2014 to August 2018, as part of the research team of the Department of Child and Adolescent Psychiatry, UCD School of Medicine, in collaboration with UCD School of Psychology. Psychology lecturer in BA Montessori Education and Programme Director of BA (Hons) Psychology in St Nicholas Montessori College, Dun Laoghaire from 2018 to 2020. Psychology lecturer and thesis supervisor for the Psychology Programmes in Dublin Business School (DBS)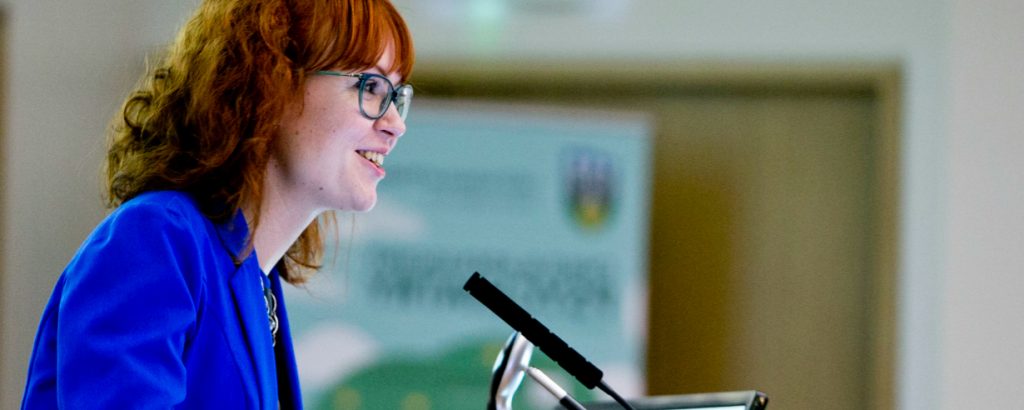 Engagement with academic activities relevant to clinical practice in psychoanalysis, developmental psychology, neurodiversity, and gender-diverse youth.
Conduction of studies related to the intersection of education and mental health care.
Research experience as a PhD scholar in UCD conducting mixed method research on the perspective of clinicians (paediatricians and child psychiatrists) and service users (children and adolescents with ADHD and their parents) of ADHD assessment and treatment in Ireland and Brazil.
Posttraumatic Stress Disorder (PTSD) research with families and children attending service for treatment in the clinic of the Federal University of São Paulo (Unifesp), Brazil
My PhD research evidenced the concern of clinicians, families and children with the social and academic success of a child with ADHD in the school context. I conducted in-depth interviews with children/adolescents with ADHD and their parents, and I used drawings as a method to obtain the children's genuine perspective about ADHD and its treatment.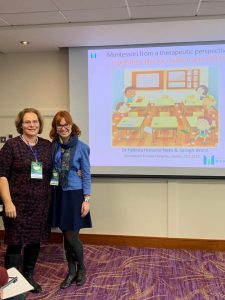 Lecturer on Developmental and Social Psychology, Cognitive Psychology, Psychology of Teaching and Learning, Special Educational Needs, and Research Methods for Education.
Teaching and supervision of UCD Summer Student Research Awards (SSRA).
Supervision of UCD medical students developing summer research projects and preparation of lectures about research with children, qualitative methods, child development and ADHD.
Lectures in Trinity College to students of the M.Sc. Health Policy and Managements. Most of the students are mid-career HSE employees.
Papers in peer-reviewed journals:
2021 – Original Research published in the Journal of Clinical Child Psychology and Psychiatry (published online: 12 Feb 2021)
Honorio Neto, F., Camargo, A. P,A, Polanczyk G, Adamis, D. McNicholas, F. (2021). A mixed methods study of clinician reported challenges in the assessment of ADHD and treatment decisions for children with ADHD in Brazil. https://doi.org/10.1177/1359104521994634
2017 – Original Research published in the Irish Journal of Psychological Medicine (published online: 24 July 2017)
Honorio Neto, F., Tatlow-Golden, M., Mulligan, A., Gavin, B., & McNicholas, F. (2017). Attitudes and reported practice of paediatricians and child psychiatrists regarding the assessment and treatment of ADHD in Ireland. Irish Journal of Psychological Medicine. http://doi.org/10.1017/ipm.2017.29.

2019 – Panel discussion (speaker): "Think big, start small": Improving Montessori teaching from the inside through research" at Montessori Europe Congress (October 2019)- organized by the Montessori Europe Research Group MERGe
Pilot Study: A Case Study of Action Research in a College of Teacher Education

2017 – Conference Paper (speaker): Methodological and theoretical framework presentation at QMiP Conference
Establishing credibility of methods variance in qualitative research: Comparing telephone and face-to-face in-depth interviews
Conference: British Psychological Society Qualitative Methods in Psychology Section Conference 2017
2017 –
Conference Paper (speaker):
"The ADHD Tsunami?" Global Perspectives – Inaugural International Conference of UCD Department of Child & Adolescent Psychiatry. Launch the outcomes of the National ADHD Survey – at UCD (Oct/ 2016)
– Children's Research Network for Ireland and Northern Ireland Conference: Better Outcomes for Children in Dublin (Dec/ 2015)
– Research Study Day at Saint John of God Hospital (Nov/ 2014 & Nov/ 2015)
– Conference on "Mapping Out Existing and New Service Models and Systems of Care for Youth"- at UCD (Aug/ 2015)
– Youth Mental Health Conference – at St Patrick's Hospital (Aug/ 2015)
– OLCHC Research and Audit Day – at Crumlin Hospital (May 2015)
– ADHD Research Day- at Lucena Rathgar Clinic (Oct/ 2014)
© Copyright 2018 – Fabiola Neto