Online Psychotherapy/Counselling
Online psychotherapy sessions via a video chat technology (e.g.: Skype).
Some advantages of online counselling include the convenience of not having to leave your home or office, no traffic or parking, cost effectiveness and easier to fit into your busy day at any time and from anywhere.
Online psychotherapy can be comfortable for the opening up and discussion of sensitive topics about which you may otherwise feel embarrassed.
Online psychotherapy also provides an additional crisis intervention option for people who are unable to leave their home due to physical or mental limitations.
Online psychotherapy is a form of brief and focal therapy. It is usually indicated to work on specific issues in a less in-depth way than face-to-face psychotherapy.
About the Psychologist Fabíola Neto​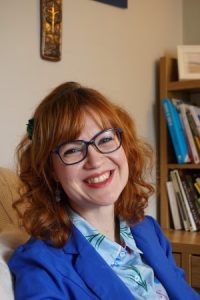 Dr Fabiola Neto is a clinical psychologist and psychoanalyst. She holds PhD in Psychology from University College Dublin (UCD) of the Department of Child and Adolescent Psychiatry, UCD School of Medicine, in collaboration with UCD School of Psychology. Fabiola is also an academic researcher and is currently a Psychology lecturer in St Nicholas Montessori College in Dublin.
© Copyright 2018 – Fabiola Neto