Psychotherapy for Adolescents
Adolescence is defined as the period of life from 13 to 18 years of age. It is a period marked by turbulence due to internal and external pressures. Adolescence demands the psychic elaboration of many losses and the construction of a new identity. Because of this, several conflicts can arise, and psychotherapy can promote and improve the quality of the adolescent's emotional wellbeing and mental health.
The task of therapy is also to facilitate a healthy maturation of the adolescent, to help him develop a concept of an independent self . Fears of social exclusion and peer pressure, family conflicts, negative body image, anxiety, excessive concern about life and death are common teenage problems. For some adolescents this transition involves a complete change of their social scene. As a result, it can be indicated the family's involvement, directly or indirectly, in the psycho-therapeutic proces.
About the Psychologist Fabíola Neto​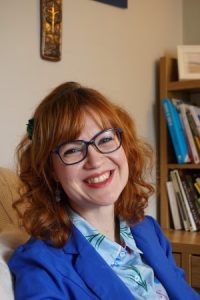 Dr Fabiola Neto is a clinical psychologist and psychoanalyst. She holds PhD in Psychology from University College Dublin (UCD) of the Department of Child and Adolescent Psychiatry, UCD School of Medicine, in collaboration with UCD School of Psychology. Fabiola is also an academic researcher and is currently a Psychology lecturer in St Nicholas Montessori College in Dublin.
© Copyright 2018 – Fabiola Neto